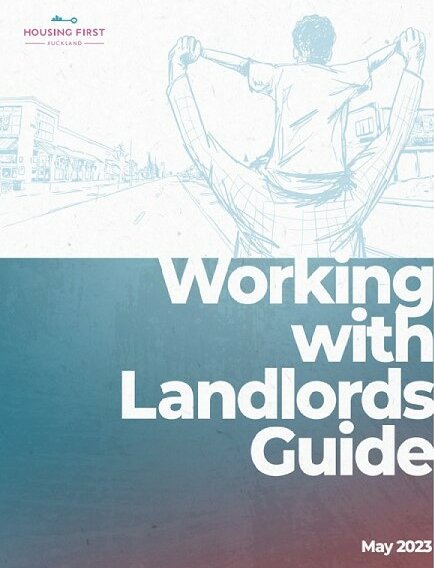 Whānau whakapuāwai starts with a home! However, one of the biggest barriers in achieving our Housing First Auckland Collective vision of a just and caring Aotearoa where everyone has a place to call 'home', is access to affordable and decent housing.
So we worked with those who work in the homelessness and housing spaces to co-create a guide to take us another step closer to achieving our vision. The best practice model developed by The Canadian Alliance to End Homelessness provided a wonderful foundation for shaping our guide.
The Working with Landlords Guide is a tool for anyone working to support whānau who are experiencing homelessness into housing, with a long-term aim of positive and sustained tenancies. We trust you find it helpful.
Download the Working with Landlords Guide PDF
This is a living document – your feedback for improvements and updates is welcomed. Please email us your suggestions to  info@housingfirst.co.nz