Publish Date:
27 September 2019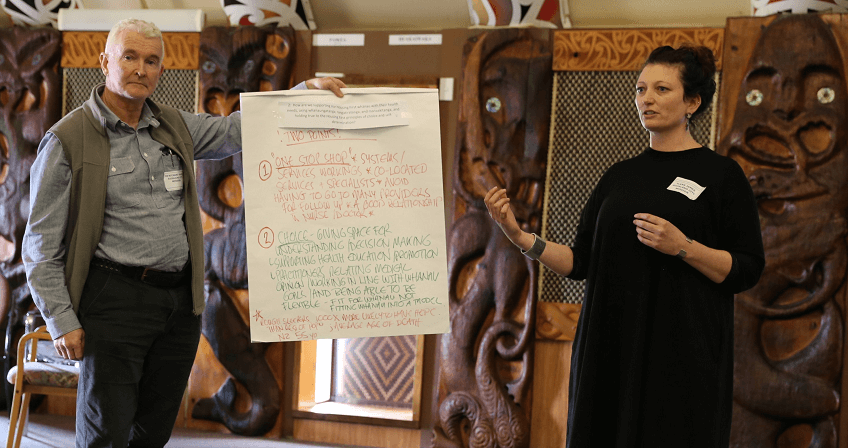 27 September 2019
Housing First frontline staff can play a vital role in breaking down barriers for rough sleepers' access to critical healthcare according to Dr Richard Davies, from the Calder Centre.
A joint initiative between the Auckland Primary Health Organisation (PHO), Auckland District Health Board and Auckland City Mission the Calder Centre brings primary healthcare services to the most marginalised Aucklanders, many of whom have high and complex health needs.
"When someone gets housed it may be a good opportunity to enrol with a GP and address his or her health issues. I was shocked at the Housing First Auckland Hui to hear about homeless people being refused enrolment because they didn't have an address," Dr Davies said.
"This is unacceptable and demonstrates the importance of our role to advocate for our street whānau. When they do manage to enroll, they may have difficulties paying the bills and keeping appointments. Referrals for x-rays or hospital clinics are difficult because they don't have a mailing address and may not be able to afford transport. I know that Housing First frontline workers do a great job in helping people with some of these issues."
Rough sleepers are often 'tri-morbid', meaning that they have a physical health issue, a mental issue, and an addiction issue. Common physical health issues include Hepatitis C, which is at least a thousand times more common in rough sleepers than in New Zealanders as a whole.  The leading cause of liver failure in New Zealand, Hepatitis C can now be treated with an 8-week course of tablets.
Rough sleepers also have chronic diseases such as diabetes, heart disease or gout, which are hard to manage when you are sleeping on the street. Many have suffered head injuries which could impact their ability to understand and process information and regulate emotions.
"Homelessness causes people to suffer poor sleep, inadequate diet, difficulty with personal hygiene and difficulty following most treatment regimes. Medications often get lost, stolen or damaged. Plaster casts get wet and soggy, dressings get dirty," Dr. Davies said.