Publish Date:
9 October 2018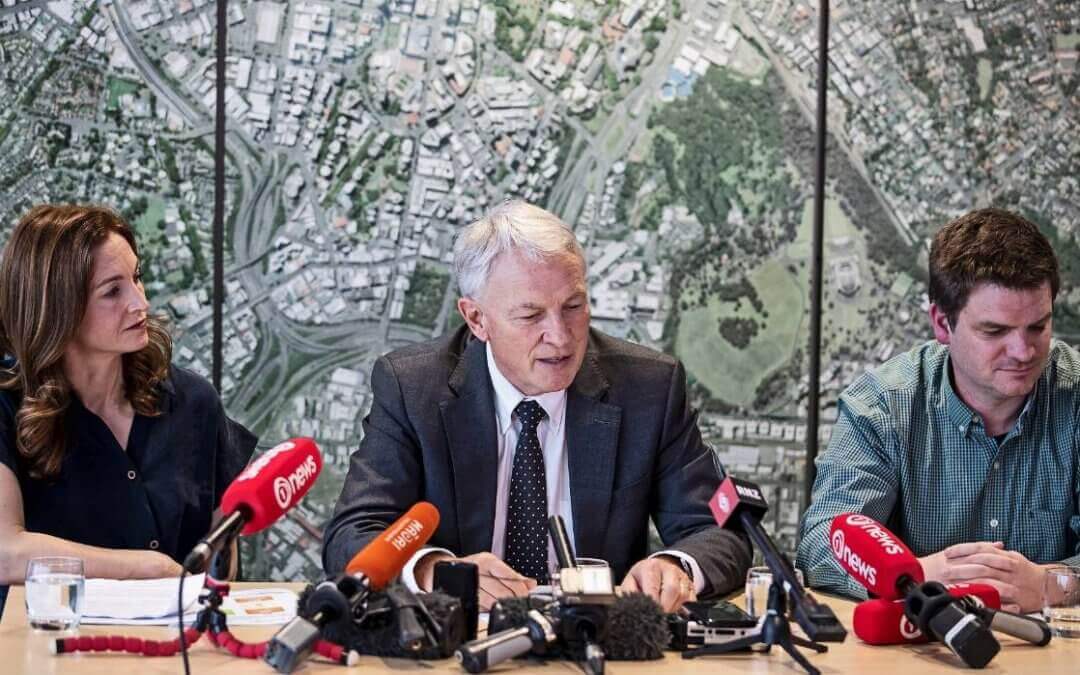 9 October 2018
Initial findings from Ira Mata, Ira Tangata: Auckland's Homeless Count – the first Point in Time, region-wide street count of unsheltered homelessness and people in temporary accommodation in Auckland – were released today by Mayor Phil Goff.
Funded by Auckland Council and implemented by the Housing First Auckland collective, it was the first time a street count of this size and scale has been undertaken in New Zealand.
Fiona Hamilton, programme manager for Housing First Auckland, said the initiative was not a comprehensive depiction of all homelessness in Auckland – rather it provided a snapshot of the minimum number of people experiencing unsheltered (sleeping on the street or in cars) and temporary homelessness at one point in time.
"On 17 September, volunteers counted 336 people living without shelter. 179 people were sleeping rough and 157 were sleeping in cars. All these people were adults.
"Following a validation exercise of this result we know that this number represents approximately 40 per cent of people living without shelter in Auckland on that night.
"Therefore, based on the street count, it is estimated there were approximately 800 people in unsheltered homelessness on 17 September 2018," Hamilton said.
One of the known limitations of Point in Time street counts is that they can under-represent the number of people in unsheltered homelessness, therefore validating the results was essential.
"This is because of a number of complex factors including things like people not wanting to be found and that safety protocols for volunteers mean they are advised not to enter areas such as abandoned buildings, for example.
Under the guidance of Dr Nevil Pierce, Otago University's associate professor and co-leader of He Kainga Oranga Healthy Housing Research Programme, the validation exercise was carried out during the 10 days following the count to estimate the proportion of people counted on the night.
In addition to the street count, information was sourced from transitional housing and temporary accommodation providers, government-funded emergency accommodation (special needs grants), Corrections and mental health and addiction services, to provide a snapshot of the numbers of people in temporary accommodation across the region on the same night.
"Based on the information provided by this services and organisations, there were 2,874 people in temporary accommodation. Of these, 1,299 were children.
Hamilton said it was important to combine this information with the street count because these are people who may have otherwise been experiencing unsheltered homelessness – eg sleeping in cars or sleeping rough.
Hamilton acknowledged the commitment and investment Government had made this winter for increasing support, which was reflected in the number of people, and children, in emergency and transitional accommodation.
"There is clearly significant need for permanent, stable homes for these adults and families."
Information collected did not include people living in over-crowded homes, couch-surfing or people living in camping grounds or boarding houses.
"Ira Mata, Ira Tangata has given Auckland the opportunity to quantify the minimum size and scale of unsheltered and temporary homelessness. However, this was not an academic exercise. Ultimately this count was about people, gathering this information to assign better support and helping our communities take another step forward in ending homelessness in Auckland so that it is rare, brief and non-recurring."
She said the information will be used to inform policy, practice and resourcing at local and central government, and service levels. And provide a baseline to measure change over time, following any initiatives and programmes that are put in place.
"Our understanding is that one of the first actions will be using this information to inform the regional, cross-sectoral homeless plan for Auckland, which Auckland Council is leading the development of."
More than 660 volunteers supported the count alongside community organisations, including De Paul House, Monte Cecilia Trust, Te Puea Marae, Lifewise, Auckland City Mission, LinkPeople, VisionWest, Kāhui Tū Kaha, Strive and St John Ambulance. Government support was provided by the Ministry of Social Development, Ministry of Housing and Urban Development, Te Puni Kokiri, Corrections and the city's three district health boards.
"We simply would not have been able to do this count without the people who volunteered and the organisations who partnered with the project team, we are very grateful for the support we all received from the Auckland community.
Our aim was to carry out the first Auckland-wide Point in Time count treating all people with dignity and respect and doing no harm. We're extremely proud that this was achieved without any major incidents on the night."
The initial findings establish the minimum number of people living without shelter and in temporary accommodation across the region. A full report will be available later this year.
Find out more about Ira Mata, Ira Tangata: Auckland's Homeless Count.
Download the initial findings factsheet and infographic (258 KB).